Now a days vegetarianism is being favored by thousands of people around the world. It is really hard for a vegetarian to travel but it is not impossible and should not be a reason that disrupts your travel plans.
I have been a vegetarian since I was born and I have faced problems while travelling, so here are some tips that I would like to share to make your voyage seamless.
VEGETARIAN LANGUAGE- Along with learning the basic salutations in a foreign language, it is vital to learn how to say "I'm vegetarian" or "no meat please". Besides this learning various terms for meat will also be very useful especially when different countries have different definitions for vegetarianism. You may find some people who might think "no meat" includes fish.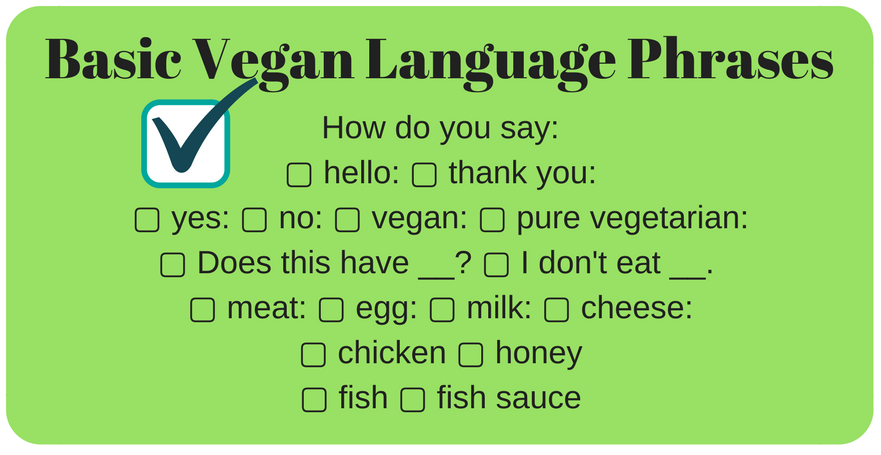 LOCAL MARKETS- Never underestimate what you can find in the local markets or along the street vendors. Local markets are a great source for fresh food which is locally produced. For example you may find a fresh fruit stall or maybe a local dessert parlor. Fruits and vegetables are abundantly available everywhere, so look out for them!
DO YOUR RESEARCH- It is very important to search vegetarian restaurants near the locality where you will be residing. Happy Cow, Trip Advisor, couchsurfing are the go to websites for finding great vegetarian places.
DON'T BE A FUSSY EATER- Being a vegetarian, you may have to eat a particular dish several times or visit that same restaurant at least twice. For example when I visited Europe, I had to eat pasta for a week. Make sure you have a versatile palate !
PLAN AHEAD- Always carry granola bars, pop tarts and other comfort food from home. This will fill your tummy when you are unable to find something to eat.
I hope this helped you! Let me know in the comments below 🙂